If you have always been attracted to puzzles and feel predilection towards this interesting genre, you have the opportunity to access multiple proposals so that you can squeeze them to the maximum. The idea is to solve the problems that arise along the way and compete with your friends for a competition that seems healthy and educational. Get to know the best puzzle games for PC and enjoy them in your free time.
ðŸ©The best puzzle games for PC 2019
Test your mental capacity, patience and intelligence with these puzzle games for PC 2019. From here we show you a multitude of different challenges for you to overcome their levels as the difficulty increases. There is a great diversity of authentic puzzles on the market and we have done our best to bring you some of the best titles.
ðKlaus
Klaus is a minimalist aesthetic game that attracts a lot of attention at first sight. It is a new experience with a genuine existential touch. They are puzzles and platforms that invite reflection by carrying an implicit message that can be emotional.
The protagonist will advance in the game and you will know what his thoughts are, what he feels at all times and what he thinks about it. In fact, it also communicates with the player. The dialogue is sparkling, so that the player is eager to move forward. Discover the mystery of the plot and enjoy its story. There are six worlds so you can not get bored at any time, as well as new ways of playing.
Game data
Release date: 24 January 2019
Genre: Puzzles
Number of players: One player
1001 Jigsaw Earth Chronicles 4
If you consider yourself a true puzzle lover, enjoy 1001 Jigsaw Earth Chronicles 4 and its beautiful world. It is a title full of very beautiful images that you will have to assemble with patience. It is actually a relaxing but also challenging game that you can enjoy at any time.
It has 1000 photos of the Earth that reveal part of its history, geography, fauna and flora. In addition, you can adjust the difficulty to make it easier or quite the opposite, as well as save all your progress. Play when you feel like it with no time limit and create your own custom designs.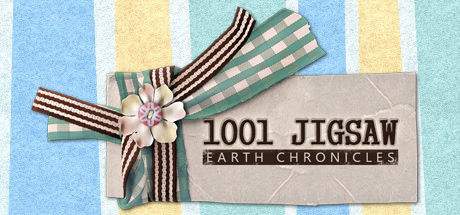 Game data
Release date: 19 January 2019
Genre: Puzzles
Number of players: One player
ðThe Legend of Bum-Bo
The Legend of Bum-Bo is a very special puzzle where turn-based battles and certain RPG elements also have their place. Here you can choose to play a mixture of puzzles and interesting role-playing from Bum-Bo, the protagonist of the game that goes through a multitude of rooms to eliminate some creatures that are around there.
The objective is to steal your coins and bet with them in the casinos. The flats that the character will visit are not the same and the rooms as well as the bosses and enemies will be changing. Bum-Bo is a very special character who must form puzzles on the floor to protect himself and create spectacular attacks.
Game data
Release date: To be determined
Genre: Puzzles
Number of players: One player
ðŸ puzzle for PC 2018
How many times have you sat on the sofa on a Sunday without knowing what to do? That�s why we�re presenting a selection of proposals with the most sensational puzzle games for PC 2018. There is no doubt that this is the best solution for having fun and entertaining moments.
ðProjekt
Projekt is a minimalist aesthetic puzzle game that offers all kinds of quite ingenious challenges. The idea is to create block structures that follow a certain design to create shadows. All you have to do is change their perspective until you get what you want, that is, until the shadows reflect what is projected on the walls.
It has 60 different levels with simple and expressive animations. It's actually a kind of geometrically based game with a relaxing and fun feel.
Game data
Data de lançamento: 17 de marzo de 2018
Genre: Puzzles
Number of players: One player
ð3D Mahjong worlds
3D Mahjong Worlds is a game adapted to everyone. It's about looking for paired cubes and then eliminating them. It's a very addictive experience with fairly simple rules that suit players of all ages.
More than 60 different levels are available with teleport options to find the right angle. Rotate, move and zoom the game board, enjoying these puzzle games suitable for different age groups.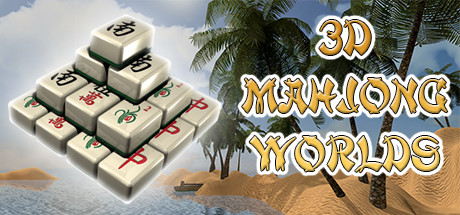 Game data
Data de lançamento: 16 de abril de 2018
Genre: Puzzles
Number of players: One player
ðAkihabara – Feel the Rhythm Remixed
Akihabara – Feel the Rhythm Remixed is a video game based on Japanese musical puzzles. This game is moved to a neighborhood in Japan called Akihabara and there are three albums in which it is divided (Akihabara, Electronic Symphony and Midnight Mix), each with its different game modes (campaign and single track).
This title has 25 songs of electronic music and each album lasts about half an hour. The purpose is to make groups of 4 pieces of similar aspect and to accumulate these groups. These pieces will have to fall progressively, although they will not fall automatically but you will have to eliminate them yourself.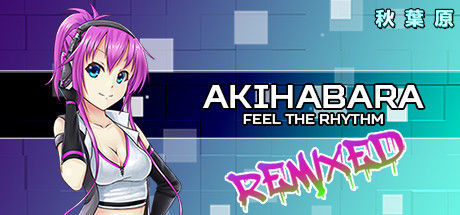 Game data
Data de lançamento: 28 de novembre de 2018
Genre: Puzzles
Number of players: One player
Esta entrada también está disponible en: Spanish, Italian, French